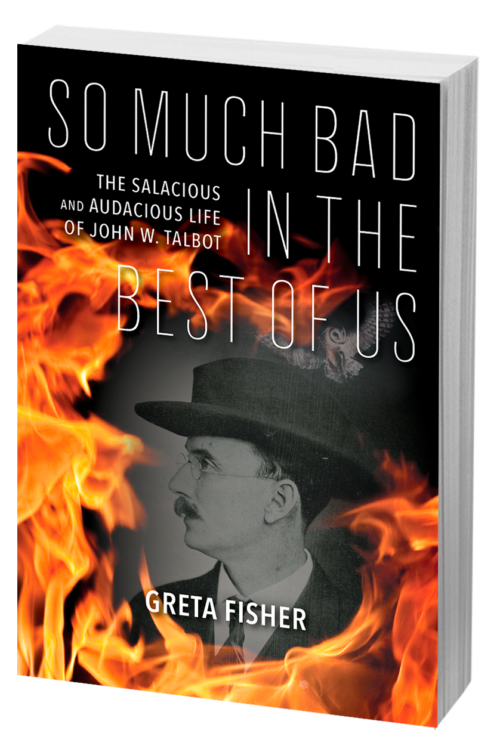 FEATURING

SO MUCH BAD 
IN THE BEST OF US:
The Salacious and Audacious Life of John W. Talbot

By Greta Fisher

ABOUT THE BOOK
South Bend, Indiana attorney John W. Talbot lived a remarkable life.  Charismatic and possessed with boundless energy, he founded a national fraternal organization, the Order of Owls, and ran it as Supreme President for twenty-five years.  In its time, the Owls were mentioned alongside major organizations such as the Orders of Moose, Elk, and Eagles. Under Talbot's leadership, the organization grew to a membership of almost one million members.  In addition to overseeing the Owls, Talbot wrote books, newspaper and magazine articles on a variety of topics that were widely distributed. He counted Senators, Congressmen, and business leaders among his friends.  Powerful and nationally known, Talbot wielded his influence to help causes close to his heart or bring down those who stood against him.  
Unfortunately, Talbot was capable of great evil, causing one woman to describe him as "The Devil Incarnate."  His behavior was usually immoral and often criminal.  He had a string of very public affairs, the fall-out from which revealed his strange sexual preferences and violent tendencies.  Charges leveled against him in his lifetime included perjury, blackmail, jury tampering, slander, libel, mis-use of the mail, assault with intent to kill, and white slavery.  Ultimately convicted on the slavery charge, he spent several years in Leavenworth penitentiary.  
At one time reputed to be a millionaire, Talbot eventually lost everything, including control of the Order of Owls.  His descent into alcoholism and death by fire was a fitting end to a tumultuous and dramatic life.  After fifty years of newspaper headlines and court battles, Talbot's death made national news, but with more enemies than friends and estranged from his family, he was ultimately forgotten.
This book is a complete account of the life of John W. Talbot, the Order of Owls organization, and their legacies. The sources examined include newspaper coverage, court records, Talbot's published and unpublished work, Owl organization documents, and personal mementos kept by Talbot's associates.  It is the first attempt that has ever been made to compile and document these events.  
ABOUT GRETA
Greta Fisher is a genealogist and historian who enjoys placing family stories in historical context. She specializes in Central European immigration to the Midwest, and is drawn to topics that consider how the events that become "history" are presented as stories. She lives in South Bend, Indiana with her three children, who, by their example, constantly remind her to challenge prevailing wisdom.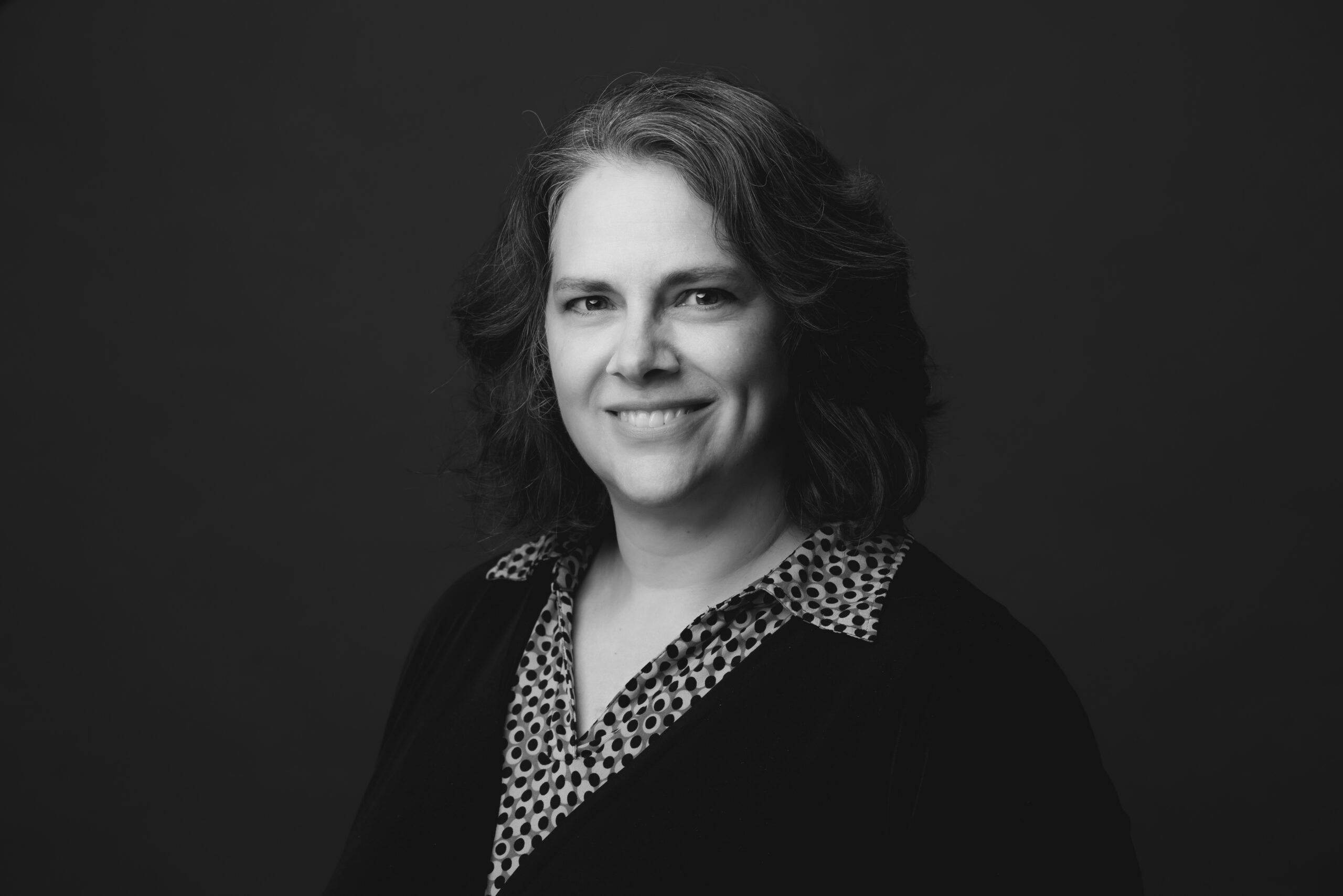 PUBLISHED ARTICLES
Pride, Patriotism & the Press: The Evolving True Story of the First American Shot of World War I, for the Indiana Magazine of History, co-authored with Lauren Kunstman.
The Notorious Lake Shore Gang Hits Richland!, for Michigan History Magazine, Sep 2019.
The "First White Child" of Fort Wayne, for Indiana Genealogist, March 2018.
EVENTS
Lecture on the Life of John W. Talbot
South Bend Area Genealogical Society Annual Dinner
Monday, October 24th at 6pm
St. Michael and All Angels Church
Indiana Historical Society's Annual Holiday Author's Fair (book signing)
Saturday, December 3rd
Indiana Historical Society, Indianapolis
Lecture on the Life of John W. Talbot
Tuesday, December 6th at 6pm
River Park Branch, St. Joseph County Public Library
John W. Talbot, Ethical Considerations
St. Joseph County Bar Association CLE
Wednesday, December 7th at Noon, (Members Only)